Dangerous liaisons
Nov 27, 2020
'Rosebud' at Vishal, Haarlem.
Oct 23, 2020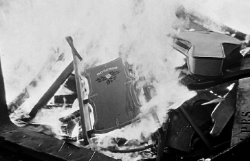 What is the motive for an artist to make work. Is it an event? An object? A person? An abstract idea? An obsession? In this exhibition, the members of the Vishal show, in addition to their own work, their personal 'Rosebud' in the form of photos, text, drawings, objects or whatever they consider important for this theme. My contribution 'Autumn Days'. This exhibition runs from October 17 until November 8.
Home Working
Oct 18, 2020
'Klei in beweging'
Oct 01, 2020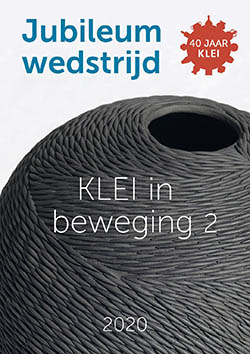 'Play Safe' is mijn deelname aan de tentoonstelling 'Klei in beweging'.
Ter gelegenheid van het 40-jarig bestaan van Stichting KLEI en het tijdschrift KLEI keramiek magazine was er een wedstrijd met als thema 'KLEI in beweging'. Uit 225 geanonimiseerde inzendingen koos de jury 41 werken voor de tentoonstelling. Op 4 oktober zal de jury hieruit de nummers 1, 2 en 3 kiezen; helaas is er vanwege Corona geen feestelijke opening en prijsuitreiking mogelijk. Bezoekers kunnen gedurende de expositie kiezen voor de publieksprijs door een stembriefje in te vullen. De catalogus is te koop bij Huis73 en via http://www.klei.nl.

Huis73, ingang Hinthamerstraat 74, 's-Hertogenbosch. Open: maandag t/m vrijdag 9.00-21.00 uur, zaterdag en zondag 9.00-17.00 uur. Van 1 oktober t/m 25 oktober 2020.


'Geen bloem zonder wortel'
Sep 29, 2020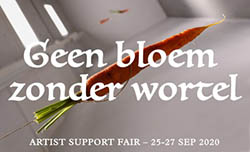 Quartair Artist Support Fair, 25-26-27 september 2020
Deelname aan deze ludieke salon met eigen werk. Met de expositie wil Quartair extra aandacht vragen voor het belang van de kunstmaker en de vele broedplaatsen in Den Haag.

Autumn Days
Sep 25, 2020
Will we ever play and dance again together?
Sep 25, 2020
Paradise Bird#1
Sep 06, 2020
Social distancing 'First Date'
Jul 21, 2020
Corona Jazz
Jul 16, 2020
1 2 3 | Next Page page 1 of 40 pages